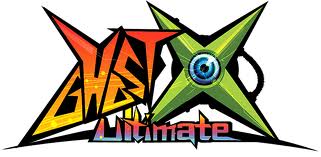 Welcome to the Ghost X Ultimate Wiki. Please feel free to contribute whatever information you can
What is Ghost X Ultimate?
Edit
GhostX Ultimate is a free to play 3D sci-fi MMORPG set in an Urban Metro environment where players have fight against evil demons in mostly instanced environments.
While a conventional RPG is characterized with either medieval or sci-fi components, GhostX can be distinguished with unique settings based on a virtual modern world. The idea of transforming ghost (Nanobot) conceived from genetic engineering is convincingly engaging for the players of the present world and be drawn into the story. On that account, the background of the game plot consists of the most familiar everyday places such as skyscrapers, subway, shopping malls and community parks, along with various other places later on.
The game system in GhostX is entirely different from the conventional RPG. The standard routine for creating a character in other existing games is to choose the race and class with limited estimation of what your choice may induce. In GhostX, on the other hand, has a unique system of Nanobot collection and evolution. There are 235 different Nanobots among 5 different types that a player can select from to collect, evolve and combine in GhostX. Each Nanobot contains a unique skill that, when learned, is available to all other Nanobots of the same type, encouraging players to collect em all.
A Nanobot is not just a weapon or an armor. On entering a soul contract with a Nanobot in the beginning, a player can unite with it to fight monsters or use its healing abilities while separated. It is also a pet and a friend at other times. These Nanobots can be obtained by producing them from Nanobot seeds, evolving them, and through combination with other Nanobots.
The game of GhostX is based on mission and dungeon quests carefully intertwined with the main story. These missions and quests help players to easily follow and experience the flow of the story plot of the Nanobot world. Each mission and quest includes a movie intro similar to Japanese RPG of the former days.
Source: mmobomb
Quick Links
Edit
Community content is available under
CC-BY-SA
unless otherwise noted.